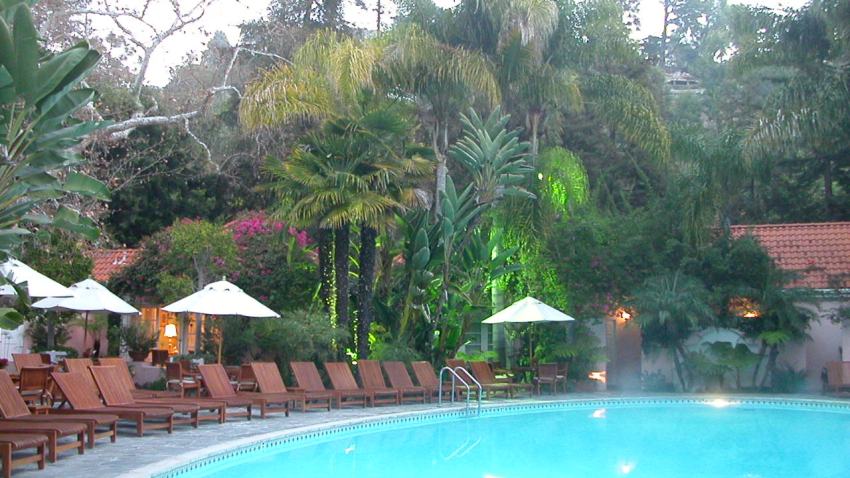 Kanye West said he wanted to "take the concert experience to another level" with his Saint Pablo tour, but who knew one fan could take his performance to another level all with one simple gesture.
During West's concert in Miami over the weekend, the rapper grew emotional after he noticed a fan standing below his floating stage.
The fan was wearing a T-shirt in honor of the Chicago native's late mother, Donda West, and sporting a tattoo of George Condo's ballerina illustration from the rapper's single "Runaway."
"The girl with the 'In loving memory of' with the 'Runaway' tattoo right here, you literally brought tears to my eyes," West said on stage, according to videos posted to social media.
The girl is seen in the footage crying and emotional as West then asks for her name. The crowd shouts "Crystal" and hoists her up as West serenades her.
The fan interaction was dramatically different from one West had last week, when a fan tried to hop on the stage during his performance in Atlanta.
Footage on social media showed a man dangling from the floating stage as West walks over and waves his hand at him.
The man then lets go and falls into the crowd.
West said before his tour kicked off that he wanted people to "have a fun time" and be able to "get into" shows.
"Make it not be just about watching the artist, but people watching their friends and singing along with the lyrics and just being able to see themselves and their outfits," West explained. "Take the concert experience to another level. It's not just about what you're seeing on the screen or what you're seeing me doing up on the stage, but what you and your friends are doing."
West also said he wanted to make sure those who are turning out are really enjoying themselves.
"I want people to come to the Pablo shows and know it's just going to be the best time they've had in their life," he added.