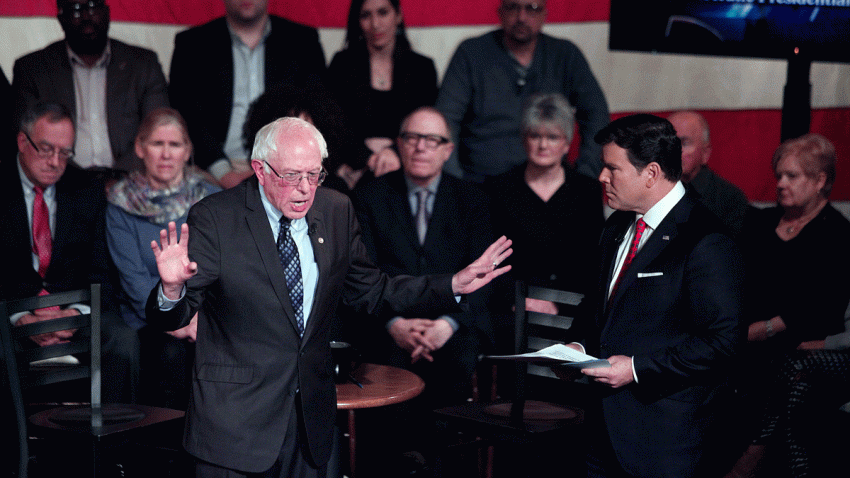 The National Rifle Association praised Democratic presidential candidate Bernie Sanders on Monday and that may put him in an awkward position, NBC News reported.
The gun rights group posted a tweet in support of a comment the Vermont senator made on gun industry immunity during a heated exchange in Sunday night's Democratic debate with his rival, former Secretary of State Hillary Clinton.
"Sen. Sanders was spot-on in his comments about gun manufacturer liability/PLCAA," the gun lobby tweeted. The post was accompanied by a graphic of the senator's remarks: "What you're talking about is ending gun manufacturing in America. I don't agree with that.
Sanders argued that he doesn't agree with Clinton that gun manufacturers should be held accountable if a crime is committed with their product.