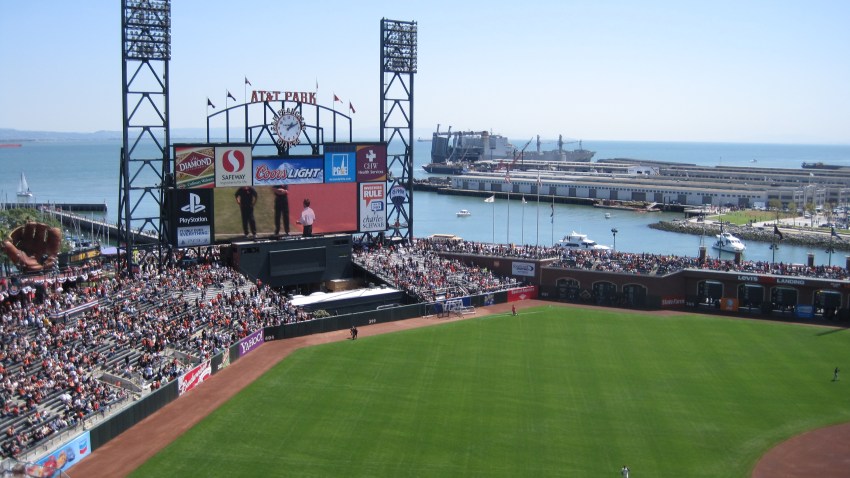 The San Francisco Giants are moving on with a site once eyed to be the future home of the Golden State Warriors without the basketball team.

But the door is still open if owners Joe Lacob and Peter Guber decide they do want to drive the NBA team across the Bay Bridge.

The Giants unveiled a new $1.6 billion project to convert a parking lot near AT&T Park into a blend of homes, offices, stores and restaurants.

"We believe we have an opportunity to launch what could potentially be one of the biggest economic development projects the City has ever seen," Giants' President Larry Baer told The San Francisco Chronicle's editorial board.

The plan does not include a 20,000-seat basketball arena that could have become the future home of the Golden State Warriors, whose ownership has not been shy to disclose its interest in moving to the City.

The lot had been seen as a potential landing spot for the NBA franchise.

But Baer said the absence of an arena in the plan does not mean that the team is not willing to work with the Warriors if its ownership decides to develop a plan in the future.

For now Baer said the team is moving on.

The project is expected to add up to 1,000 new rental housing units, 1.7 million-square-feet of office space and local stores once completed.

Construction would take up to seven years to complete and add 9,000 jobs to the city during build up and up to 7,200 permanent jobs once it is fully developed.

Development of the site could begin as soon as 2015, after two years of environmental impact studies.