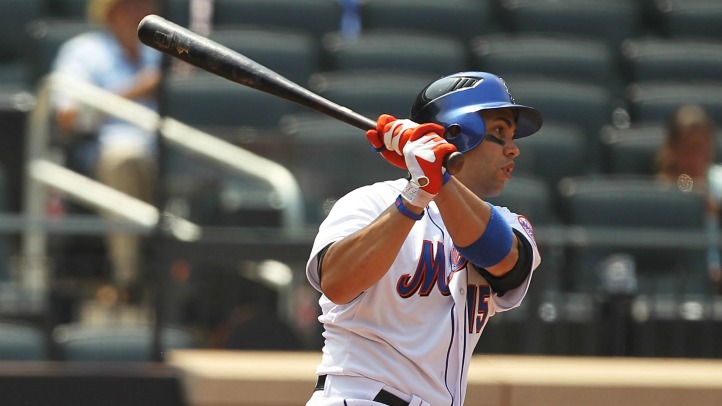 Carlos Beltran is "extremely close" to being traded to the Giants, according to multiple reports. (And why shouldn't he be -- the Giants are the favorite in Vegas to land him!)
Tim Brown of Yahoo! Sports was the first to report the extreme likelihood of a Beltran deal from the Mets to San Francisco with a source who says there is a "good likelihood" that Beltran is about to become a Giant.
Within a few minutes, Twitter exploded with Beltran talk and multiple outlets confirmed that things are, as my dad likes to say in a terribly unhip kind of way, "hot and heavy." (No, he is not a source in this.)
Per Ken Davidoff of Newsday, the deal with Beltran, which could be "announced today or tomorrow" will feature minor-league outfielder Gary Brown as the centerpiece and also include two other players.
However, Buster Olney of ESPN reports that top pitching prospect Zach Wheeler will be the centerpiece of the deal.
The latter caused some -- ahem -- consternation with Giants fans on Twitter, as it should.
Wheeler's a stud prospect and Beltran's only a rental. Anything short of winning the World Series would be a disaster if Wheeler was the prize for the Mets.
Brown might be a different story, but the possibility of both going to the Mets in exchanged for Beltran, well, let's just say the Giants should keep the doors locked to the administrative offices for a while.