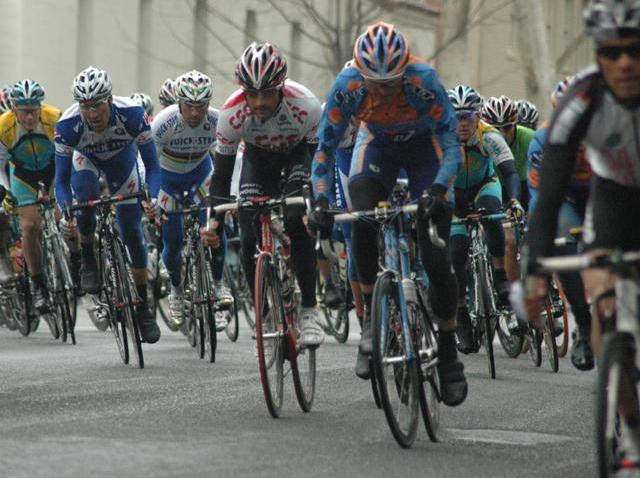 George Hincapie, a top rider in the Amgen Tour of California, said the race has emerged as one of the world's top cycling competitions. Among it's competitors is the great Lance Armstrong.

Hincapie and other members of BMC Racing Team have been training in the Sacramento foothills in advance of the eight-day race, which starts Sunday with a stage that begins in Nevada City and ends at the State Capitol.

"It is a world-class event now," Hincapie said.

The second stage, set for Monday, will cover a route from Davis to Santa Rosa. Riders will pedal from San Francisco to Santa Cruz during the third stage on Tuesday, while stage four on Wednesday will take competitors from San Jose to Modesto. The race will end May 23 in Southern California.

"For a lot of the Americans, it's the No. 1 race," Hincapie added.

The Tour of California is taking place at the same time as the well-known Giro d'Italia. But many of the best riders, including Armstrong, are choosing to compete in the California race.

Several of the riders said the Tour of California, which is much shorter than the Giro d'Italia, is better preparation for this summer's Tour de France.

When the riders get to Santa Cruz they have an added incentive to win. Legendary surfboard maker Doug Haut has designed the trophy for that leg of the race. Each leg is supposed to come up with a unique trophy and in Santa Cruz that just had to be a surfboard. It is not something that will end up on a mantle and instead is a fully functional board.
KCRA.com contributed to this report.