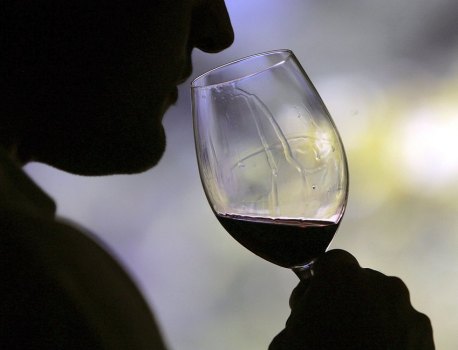 Getty Images
Is Dad a wine guy? Get to Ukiah for Father's Day Weekend 2011.
REDWOODS 'N REDS: Mendocino County's Redwood Valley may have a certain famous natural wonder in its name, but it is also known for another leafy favorite: the grape vine. Several wineries making lovely libations dot the area in and around Ukiah, and a few times a year those wineries do something a bit special. Next up? The Father's Day Dinner & Tasting Weekend. It indeed is happening over the Jun 17-19 holiday weekend, but you don't need to go up for the whole thing; rather, you can just hit a single day of tastings, or you can include the Friday night winemakers' supper. Either way, you'll want to look into those advance tickets. (A single day of tasting is $30 in advance, and two days of tasting plus the dinner is $80.)
TWO HOURS: The Taste of Redwood Valley calls the drive up about two hours, and that's about right (if you don't do an extra long lunch in Healdsburg or environs). They've also got some stay-over ideas. And if Dad's more of a beer guy, and this weekend won't work out? Best keep the Redwood Valley's wineries round-up handy, and follow what individual vineyards are up to.