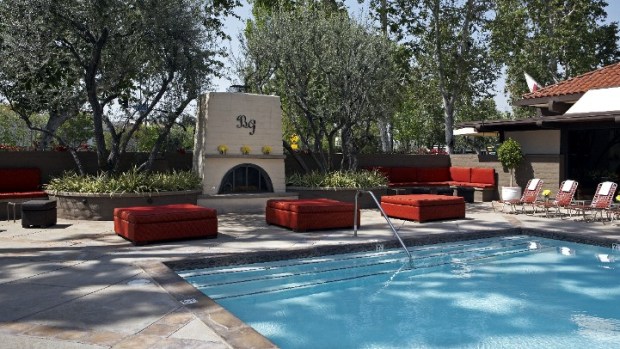 The Beverly Garland
Dive-In Movies make their 2012 summer debut at the Beverly Garland on Thursday, May 24.
SUMMER CLASSIC: The Dive-In Movie -- which is, in short, a film shown around a pool, usually at a hotel -- has become a summer tradition in many parts, and certainly around Southern California. We'd never want anything to replace the classic car drive-in, but the dive-ins we see popping up are a charming alternative, and seem to have some staying power. That staying power is only enhanced when the pool and hotel you're at happen to bear the name of famous actress who once owned it. If you're thinking we're about to type "Beverly Garland" here you're correct; the North Hollywood property named for the beloved B-movie star does indeed participate in dive-in flicks, as you'd expect, and it is about to debut its 2012 summer slate. Opening date? Thursday, May 24. Opening film? That laff-packed summer classic "National Lampoon's Vacation."
MOVIES TO COME: There are lots, as The Beverly Garland is screening films not just once a week but every Thursday, Friday, and Saturday. Run that from Memorial Day Weekend to Labor Day Weekend and you have, quite literally, dozens of movies to choose from (follow the hotel's Facebook page for movie updates). Two quick additions here: If you're thinking about checking out Universal Studios, and the new Transformers ride, during the summer, note that The Beverly Garland is just a hop away by car. And two? You're probably keen to revisit Ms. Garland's notable credit list. The star, who passed away in 2008, wasn't called a scream queen for nothing; fanboys and girls the world over came to love genre movies through her work.