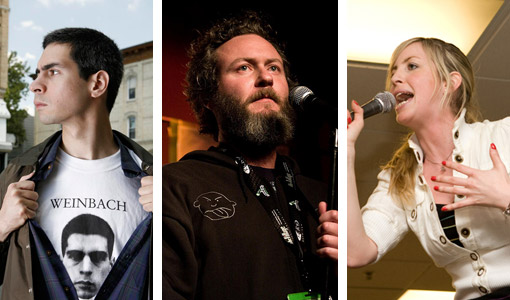 Nevada City Film Festival
The Nevada City Film Festival runs from Aug. 18-21, 2011.
NEVADA CITY CINEMA: Look. We all have those places in our heart, places that we believe can do no wrong. Nevada City is up there on our personal list, and we're sure that, on occasion, things aren't perfect there, but we find that assertion kind of hard to believe. So when we think about the Gold Country burg's annual film party, we think "that has to be like the best film fest anywhere." See? This is what we're saying. But take a look at what the film fest organizers have to say about it; they call it a "DIY, 'why-the-hell-not?' event." Charmed. Charmed! And the next why-the-hell-not event is coming up soon; the 11th annual Nevada City Film Festival is on from Aug. 18-21, 2011.
WHAT'S HAPPENING: Comedians like Brent Weinbach (pictured) and more funny people will appear. There will be meeting of directors. There will likely be some consuming of beer, since Sierra Nevada is a sponsor. All in Nevada City. All with interesting people who make or like films and places like Nevada City. Plus, plus, plus, in other words. This is the way to wrap up the summer season.