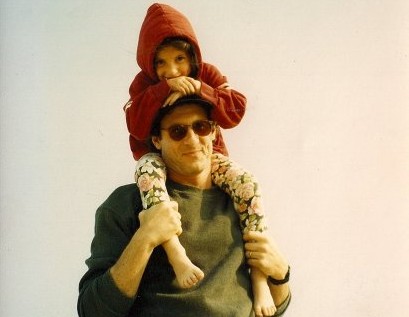 The Kids Grow Up
"The Kids Grow Up" will screen at the 2011 Sebastopol Documentary Film Festival, which is on from March 18-20.
58 FILMS: The Sebastopol Documentary Film Festival marks its fourth year in 2011 with four dozen documentaries that have gotten a lot acclaim on the circuit or definitely should. The March 18-20 cinefest, which is centered around the Sebastopol Center for the Arts, will feature "The Big Uneasy," Harry Shearer's look at the Hurricane Katrina aftermath, as well as Doug Block's "The Kids Grow Up," which is loving take on dads and daughters and the dynamics of familydom. Oh, and "Ed Hardy: Tattoo the World" is on the roster as well.
FILM PROGRAMS: Sebastopol will also feature two programs on the first and last days of the fest; the Latino Program is on March 18, Experimental rolls on March 20. And several shorts will screen with the features. Here's the full schedule; note that the Friday films are evening-only.