Coroner ID's Man, 75, Killed as Teens Flee Shooting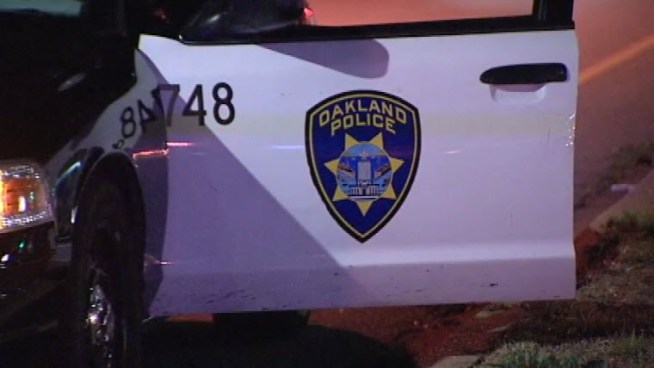 Oakland police arrested two juveniles in on vehicular manslaughter charges after they say the suspects killed a man in his black Subaru station wagon after they left a shooting scene less than two miles away. Not much was immediately know about the older man who died in the car, other than he was killed Monday about 11 p.m. at the intersection of Church Street and Bancroft Avenue near a Taco Bell. Christie Smith reports.
The Alameda County coroner's office has identified the Oakland man who was killed when his Subaru station wagon was struck by an SUV occupied by two teens fleeing the scene of a shooting in East Oakland Monday night as 75-year-old Robert Wollo.
The two male juveniles who were in the SUV that allegedly struck Wollo's vehicle were taken into custody following the collision, police said.
At about 10:02 p.m., police received reports of gunshots heard near the intersection of 82nd Avenue and Rudsdale Street. Police then located a vehicle collision at the intersection of Bancroft Avenue and Church Street at about 10:20 p.m.
The suspect's SUV had struck Wollo's station wagon, causing it to roll over. Wollo was declared deceased at the scene, according to police.
.