Brewers Beat Diamondbacks, Head to NCLS
Thursday, Oct 13, 2011 | Updated 8:36 AM PDT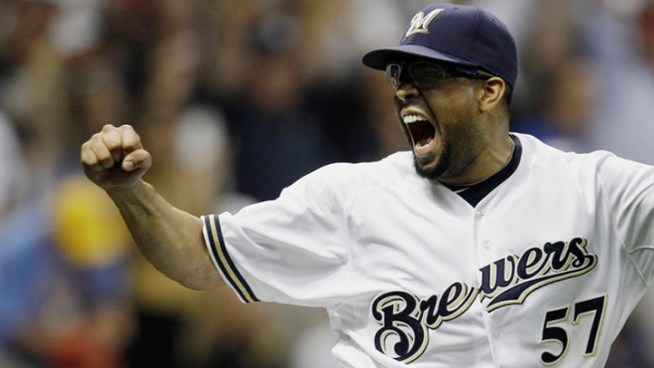 AP
Milwaukee Brewers relief pitcher Francisco Rodriguez celebrates the third out in the eighth inning of his playoff game against the Arizona Diamondbacks on Friday. The Brewers won 3-2 and are headed to the NCLS.
Nyjer Morgan did it again for Milwaukee, delivering an RBI single in the 10th inning to beat the Arizona Diamondbacks 3-2 Friday in Game 5 and send the Brewers to the NL championship series.
Morgan grounded a ball up the middle as Diamondbacks closer J.J. Putz tried in vain to stop it with his leg. Carlos Gomez sailed across home plate as a wild throw home went high, and Morgan was mobbed by his teammates near the mound.
The Diamondbacks had one more comeback left in them, but they're still going home.