Mike Inouye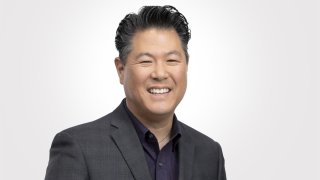 South Bay native Mike Inouye is NBC Bay Area's weekday morning traffic anchor.
Mike Inouye's roots are in technology. He first joined NBC Bay Area as an Internet Reporter. He then served as an IT Technician at the station before making the jump from behind the scenes to in front of the camera. Reporting on traffic for Bay Area commuters, he says he finally has a job that encompasses his passion for technology, communication, and live performance.
As a performer, Mike has appeared at clubs ranging from the Comedy Store© in Hollywood to ComedySportz© San Jose, where he sometimes still performs as a professional improvisational comedian, as well as on-stage in roles with assorted Bay Area theater companies. His technology and performance skills have led to voice-over roles in games for Playstation 2, Xbox and other popular systems. Active in the local community, Mike is also frequently called upon to host live events, from local Japanese-American and Asian-American community events to NBC Bay Area's Peacock Pavilion at festivals all around the Bay Area.
Mike is an alumnus of Mountain View High School and received his degree in Linguistics from the University of California Los Angeles. In his spare time, he enjoys playing with digital photography and spending time with his wife and two kids.