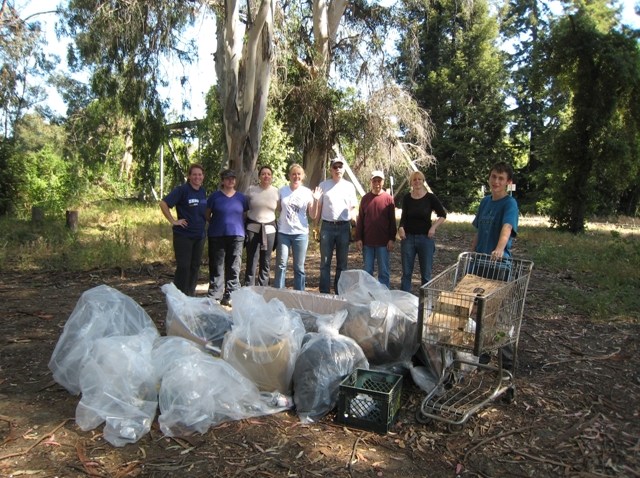 Be part of the solution to Creek Pollution! Volunteers are needed to help clean Santa Clara County waterways. Please join the effort to keep our creeks and lakes clean, healthy and beautiful. Community service credits are available.
Last year, 834 volunteers cleaned 41 sites and 52 miles, collecting 15,798 pounds of trash and 2,556 pounds of recyclables. Some of the strange and unusual items collected included hockey sticks, an aluminum can from the 1960s, a passport, message in a bottle, BBQs, purses, 255 tennis balls, 4 left shoes, and much more. What will you find?
Volunteers are encouraged to wear long pants, long sleeves and a hat. Use plenty of sunscreen. Bring your own reusable water bottle. Light snacks will be provided. Thank you for caring about our creeks.
When:
Saturday, May 17, 2014
Where:
51 sites all throught Santa Clara County