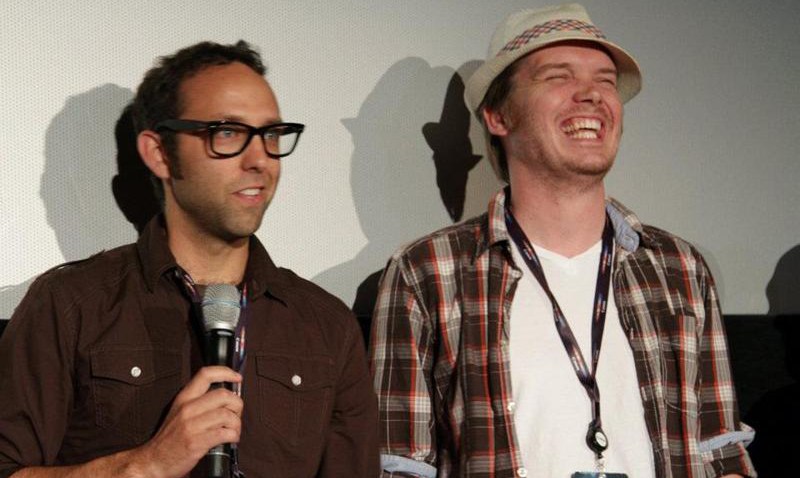 Does the looming tax deadline have you down? Comedian Grant Lyon would like to perk your spirits and not break your bank.

On Thursday, Lyon is presenting "Say Hello to My Little Funny," a unique collection of short films made by comedians with filmmakers who have strong ties to the Bay Area comedy scene. The event is $10 and will take place at the Landmark Opera Plaza Cinema, 601 Van Ness Ave., San Francisco, at 7:30 p.m.
Lyon went to college in Santa Cruz, has performed comedy all over the Bay Area, and now lives in Los Angeles. While in college, he worked with a sketch troupe that made Web videos, but his film, "Interview Date," is his first foray into traditional filmmaking.

"We learned a lot by doing. It was a lot of, 'OK, how do we put together a shot list?' We had never done that before," he said of making the film with director Mike Lemcke. Lyon and Lemcke share co-writer duties, and Lyon produced.

"Interview Date's" tagline is "Right date. Right time. Wrong person," and sees two couples in awkward situations. One group is there for a job interview. The other is there for a blind date, but they're with the wrong people.

"Seeing people laugh in an actual theater, that gratification is why we put in all the hard work," Lyon said.
While "Interview Date" has screened at dozens of film festivals all over and won several awards, it's yet to be seen on the big screen in the Bay Area. Lyon thought putting together an evening of comedy films by comedians with local ties would be a unique way to see all of these films in one place, with some of the filmmakers in attendance.

"The world of stand-up comedy is fairly small and insular," Lyon said. "We see each other all the time. So we thought we would reach out to other comedians we knew who did things other than just stand-up."

The other films will include:
• "Lucifer's Crewcut," a mockumentary about the fate of a death metal barbershop quartet. Comedians and filmmakers Sal Calanni and Robert Selander will be on hand to introduce the film.
• "Thugs the Musical," also a mockumentary about a disastrous musical production, is written by and stars SF comic Kevin Avery, who will be in attendance.
• "Successful Alcoholics" is by T.J. Miller and stars Miller and Lizzy Caplan.
• And "John's Wrath," co-star and writer, Sammy Wegent, will also be there to chat about his film.

While the event is casual, Lyon said he's trying to be an adult for the first time in his life. So he will be keeping it classy in a Hugo Boss suit, "and probably a bow tie," he said.

Visit Landmark Theaters for tickets to "Say Hello to My Little Funny." More info on Grant Lyon can be found at GrantLyon.com.
Corey Andrew has been interviewing comedians and writing about comedy for the last decade and a half. He recently published the book, "Laugh Lines: Conversations with Comedians." Corey was a writer and performer with Midwest sketch troupe, The NonProphets, before moving to the Bay Area with his family several years ago.
If you have ideas for future columns about comedy, you can send them to coreywrites@yahoo.com or follow him at twitter.com/coreywrites.