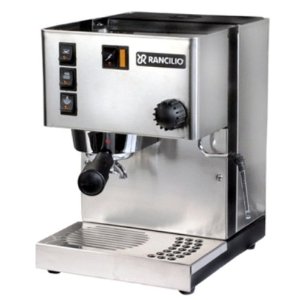 Are all those trips to Starbucks adding up? Maybe you should stop going. But heading over to one of the many fine local roasters in the Bay Area -- whether you're a Blue Bottle, Ritual, Barefoot, Trieste, or Four Barrel fan -- won't save you much money if any either. What to do? There is a way to get your favorite cup of espresso right at home. Up front it will cost you a pretty penny and it takes a labor of love to get going but once you figure things out, you will not only have a new hobby but you will have an extra $3.50 in your wallet every morning.

The famed Rancilio Silvia espresso machine is a device that coffee snobs lust over and has long been seen as the standard of at home espresso machines. You will probably have to get a fancy grinder -- like the Rancilio Rocky -- to go with your new machine but the results will make you forget all about your morning ritual to your favorite coffee shop of choice.
GET IT at Amazon.com or your choice of shops online for $649.