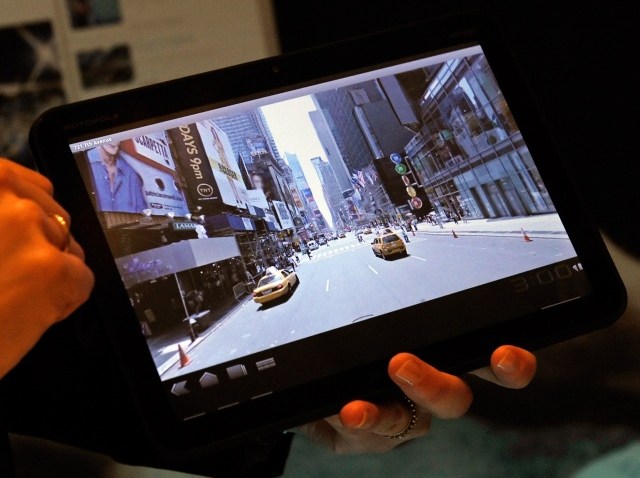 While some may be wondering when the iPad Killer will arrive, the closest thing so far is the Motorola Xoom -- too bad it was overpriced at $800. Now all that changes as Motorola begins selling their Wi-Fi only Android tablet for $599 on March 27 -- likely in anticipation of Research in Motion's $500 PlayBook.
However, news that Apple's iPad 2 has a five-week wait on Apple.com and production on the devices has slowed down all point to an iPad 2 scarcity (although we don't know if it's a real scarcity or an artificial one -- could it be an ingenious Apple move?) and that could mean even more opportunity for the Android platform and the Xoom. Barron's is now predicting that Motorola will sell more than 400,000 units in the first three months of 2011, surpassing its projections.
Those looking for a Xoom tablet should also keep their eyes open for sales: already Costco is offering the Xoom for $589 and other retailers are expected to offer the tablets for as low as $550.