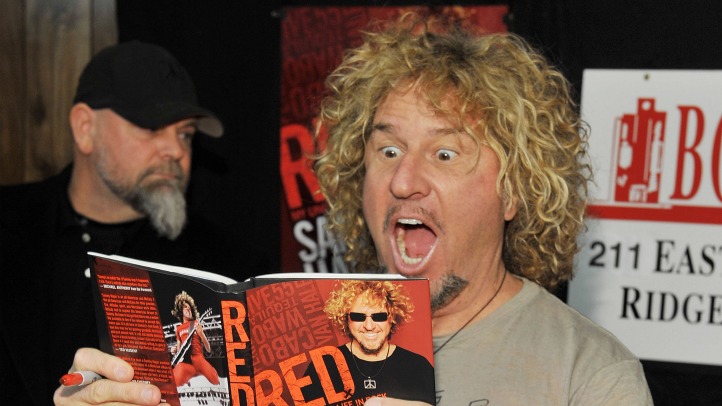 On Saturday, the Giants received their World Series championship rings during a special ceremony. It was good times to be had, for sure.
So good, in fact, that Sammy Hagar was brought in to sing the National Anthem while Joe Satriani shredded his axe in the background.
The one singular problem with this situation is that it's no longer 1985. And, as such, this happened:
It doesn't even seem real does it?
Like, Hagar is a really famous musician who makes piles of money and certainly knows what good tunes sound like. (Though, one could argue, maybe he doesn't -- have you heard "I Can't Drive 55?")
And yet, he and Satriani absolutely butchered the anthem, both in terms of sound produced and visual accompaniment. Hagar is a bit chunky, wearing a silly white suit and not exactly singing with any real passion for the song.
I mean, Carl Lewis could have sprinted onto the field in the middle of this, grabbed the mic and dropped his best melody and it's highly likely that no one would have noticed.