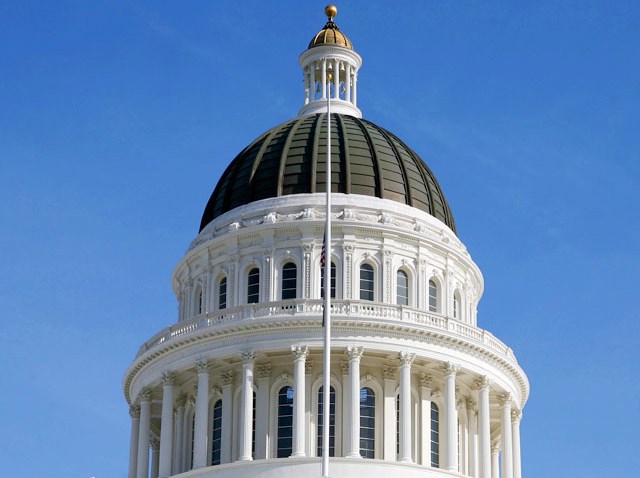 Threats or actual impact of the state's budget impasse seem to be reaching into every corner of the state. Except one. Sacramento.
Many state workers face the return of "Furlough Fridays". State Controller John Chiang says we'll soon be issuing IOUs to contractors. State highway projects could slow to the same pace as the traffic upon them because we won't be able to pay workers. But in Sacramento, legislators keep collecting their $142 per diem, reportedly whether many show up to work or not.
The Sacramento Bee reports many legislators collected their fee, regardless of their whereabouts. According to the Bee's research, Senator Patricia Wiggins (D- Santa Rosa) missed the most work days, with 30. Of those, she collected her $142 a day living expense check all but 2 days. L.A.'s Karen Bass is also on that list. She missed 17 days, but only waived her per diem 5 times.
Assemblywoman Lori Saldana of San Diego skipped 14 days of work, but collected per diem on 13 of those days.
Karen Bass' chief of staff Nolice Edwards says her boss only missed work in Sacramento when she had district business. Ms. Wiggins has not attended any legislative sessions since March as she is treated for an undisclosed medical condition.
Now here's the argument for and against the per diems. Some, like Senate President Pro Tem Darrell Steinberg, say legislators still run up living expenses in Sacramento, whether they're working at the Capitol, sick in bed, or tending to district business. Therefore the per diem is earned no matter what.
Others, like Republican Paul Cook of Yucca Valley (whose records show has not missed a day of work in Sacramento), say voting is lawmakers primary job. District outreach can occur during recesses. The records indicated about three-quarters of all lawmaker absences were still compensated.
And this gets some people angry. Those 12 - 13 percent of Californians who can't find a job: they can get a little irritated at this.
And the millions who are working but could find themselves asked to take an IOU, or told not to come to work at all: they're having a rough time working up a lot of empathy for lawmakers who simply can't figure out a way to agree on a spending plan.
Perhaps it's not the quantity of work that gets, or doesn't get done in Sacramento. Perhaps all of this would simmer down if Californians felt their lawmakers were actually doing a good job. But Legislative approval ratings are in the teens, the state's in a budget mess that appears to have no easy solution, and the electorate is growing impatient. Soon they may stop counting the number of times legislators actually show up to vote. What may be more important is the votes angry Californians cast in November.