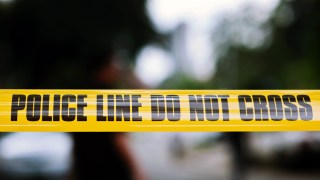 Two women were in critical condition after they were struck Friday by a vehicle in Walnut Creek, marking the third such incident in the city this month, police officials said.
Walnut Creek police Lt. Lanny Edwards said the collision occurred at 8:35 a.m. as a vehicle traveled south on Oak Grove Road between Walnut Avenue and Filbert Drive.
Edwards said two women in their 60s were using a pedestrian crossing connected to Ygnacio Canal Trail when the vehicle struck them. They were taken to John Muir Medical Center in critical condition. The collision occurred near Northgate High School, but Edwards said none of the parties involved have a connection to the school.
The female driver was not injured in the collision, Edwards said. She remained at the scene and is cooperating with the investigation.
Edwards said there has been no immediate indication of factors such as drugs, alcohol, speed or distractions. He said an investigation into what the cause was is ongoing. This is the third incident this month involving a pedestrian struck by a car, which Edwards said is unprecedented.
Walnut Creek resident Maya Karmanova, 56, was struck and killed on Nov. 9 at 7:50 a.m. as she used a crosswalk at Treat Boulevard and Candelero Drive. The driver was suspected of running a red light, according to police. Then on Nov. 12, 90-year-old Ann Rosen was killed in an apparent accident while crossing at 2100 Tice Valley Blvd. just before 6 p.m.
"Each of these incidents occurred in different areas at different times, with different weather conditions," Edwards said. But, he added, there will be an evaluation of whether some traffic adjustments need to be made to prevent future incidents.