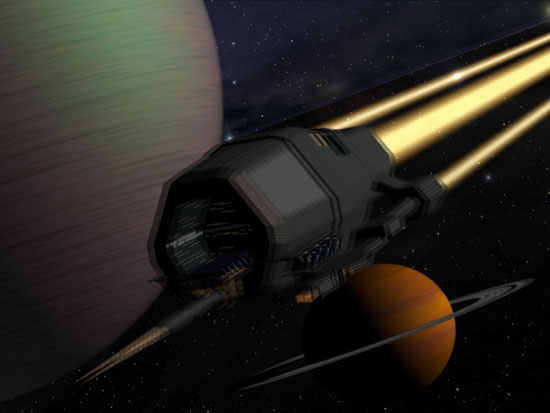 One area where 3D seems ready to take off is in the handheld and portable space. Whereas current, mass-market 3D TVs require you don those wearisome glasses, portable units only need to worry about a single viewer and can skip the specs. Now, one company wants to deliver 3D to the iPad and make it as simple as possible.
Only having one viewer is a huge boon to portable devices — just look at Nintendo's 3DS, which, despite all the negativity toward 3D, has created a positive buzz. That means that instead of glasses, a manufacturer can just build the same lens technology right into the screen of the unit.
One such company looking to make 3D a reality on the cheap for the iPad and other handhelds is Grilli3d. The company is working on a "simple and inexpensive plastic film" that works by "interposing a series of 'barrier lines' between the eyes and the image," quite a bit like stereoscopic 3D. Grilli3d's method would let you still view all your content normally, but images primed for stereo viewing (such as the one above) would appear 3D.
Of course, there are still a few drawbacks. For one, the film needs to be precisely applied to the iPad or what-have-you, as a small misalignment would make 3D content look funky. That, and, as 3D isn't native to portable devices at the moment, there just isn't a lot of content out there.
Still, Grilli3d has tutorials on its site for how to go about producing 3D-ready content — the average user could whip up images on their own, easy — and the screens will go for $30 when they debut sometime soonish for the iPad, iPhone and iPod Touch.
Grilli3d, via RegHardware
Copyright DVICE - DVICE