The alleged shooter in the murder of a Richmond musician is now in police custody, authorities said Monday.
Ray Simons, one of three suspects wanted in the homicide of William Sims, was scheduled to be arraigned Monday on murder and hate crime charges.
Sims, 28, was at the Capri Club in El Sobrante on Nov. 12 when three men robbed and shot him outside the bar, apparently because he was black, according to the Contra Costa County District Attorney's office.
Musician Killed in El Sobrante Was Targeted Because of His Race: Investigators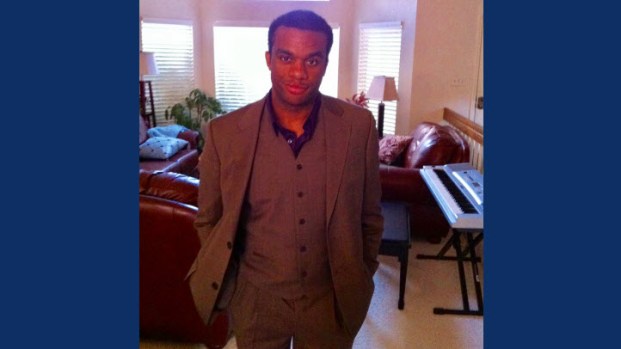 The three suspects — Daniel Porter-Kelly, 31, Simons, 32, and Daniel Ortega, 31 — are white men who live in the East Bay.
Contra Costa County Sheriff's detectives on Saturday were notified Simons was in custody at the Monterey County jail in Salinas for a domestic-related charge. Authorities said Simons gave a false name when he was booked.
Authorities were able to identify Simons through his fingerprints and transport the Hercules resident to the Martinez Detention Facility, where he is being held without bail on charges that include murder, robbery, shooting at a person from a vehicle and intimidating a witness.
In addition to Simon, police have arrested Porter-Kelly, who has pleaded not guilty to charges of murder and robbery, with a hate crime enhancement. Ortega remains on the loose, officials said.
A William Sims memorial fund has been set up on GoFundMe.
Ray Simons, alleged shooter in killing of East Bay musician William Sims is in custody.He'll be arraigned on murder/hate crime charges today pic.twitter.com/3SpH5rAXZf

— Jodi Hernandez (@JodiHernandezTV) December 12, 2016
Suspected killers of #WillSims: Daniel Porter-Kelly (black tee) is in custody, while Ray Simons (red) & Daniel Ortega (yellow/gray) on lam. pic.twitter.com/XDWVMUU0GH

— Gillian Edevane (@GillianNBC) November 29, 2016