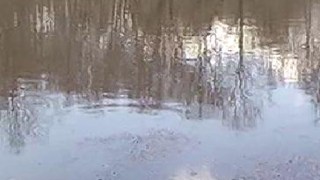 A body found in the water at Los Gatos Creek County Park in Campbell earlier this week was identified Wednesday as 47-year-old transient Francisco Calderon, according to the Santa Clara County medical examiner's office.
Calderon was found floating in the park's percolation ponds off of Dell Avenue around 7:40 a.m. Sunday, Campbell police Capt. Gary Berg said.
It appeared Calderon's death was an accident because his injuries did not indicate he was in a struggle, Berg said.
A bike was found near the shallow water where he was found and it's possible he rode off the land's edge and ended up in the pond, according to Berg.
Anyone with information that can assist in the death investigation is asked to call police dispatch at (408) 866-2101.