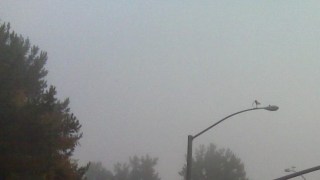 Some lanes of northbound U.S. Highway 101 were closed in Sausalito following a crash that happened in heavy fog conditions early Saturday morning, according to the California Highway Patrol.
The CHP said only one lane is open near the Vista Point off ramp. It's unclear if there were any injuries in the crash.
The highway patrol issued a fog advisory around 3:40 a.m., about 15 minutes after the crash was reported.