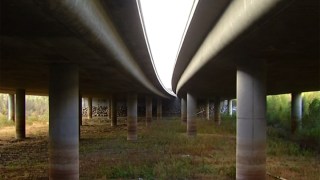 Local leaders met Wednesday to celebrate the signing of a bill to help create parks and open spaces under or adjacent to highways in San Francisco by California Governor Jerry Brown.
Assembly Bill 857 would allow the city to lease up to 10 parcels of land at 30 percent of market rate from Caltrans. The properties in question would be under or adjacent to Interstate Highways 80 and 280 as well as U.S. Highway 101.
Sites identified as potential locations for the new parks include the Alemany Maze at Highway 101 and Highway 280, Showplace Square under Highway 101 in the Mission, the Hairball under Highway 101 near Cesar Chavez
Street, off-ramps from Highway 280 to Balboa Park and City College as well as an area in the central South of Market district under Highway 80.
"San Francisco has a history of using these sites to build skate parks, basketball courts and other public amenities, and this legislation will allow us to expand upon those efforts," Mayor Ed Lee said in a statement.