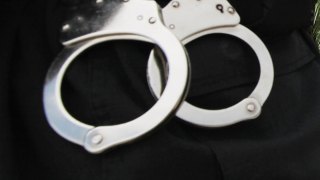 Police arrested a 12-year-old boy Thursday evening on suspicion of robbery after finding a BB gun tucked into his waistband that was spray-painted black to look like a real gun, police said.
Officers on patrol in the area of 23rd Street and Garvin Avenue were on the lookout for two suspects wanted in several recent robberies in the area, police said.
Police said the suspects worked in pairs, were armed with guns, and appeared to be juveniles or young adults.
Around 10:45 p.m., the officers spotted two young males riding their bicycles in what police said was an "unsafe manner." The officers stopped the two bicyclists and one of them fled, police said.
The other, a 12-year-old boy, stayed on scene and officers were able to recover a gun in his waistband. Police said the gun turned out to be a semi-automatic BB pistol that was painted black to look real.
A victim in one of the recent robberies was called to the scene and positively identified the boy as one of the people who robbed her, police said.