Soaking in views of the Bay Area from the peak of San Francisco's tallest building will soon be available to the public — for free.
That's according to Salesforce CEO Marc Benioff, who tweeted Sunday that the top floor of the new Salesforce Tower — the Ohana Floor — will "soon" be opened up to the public free of charge.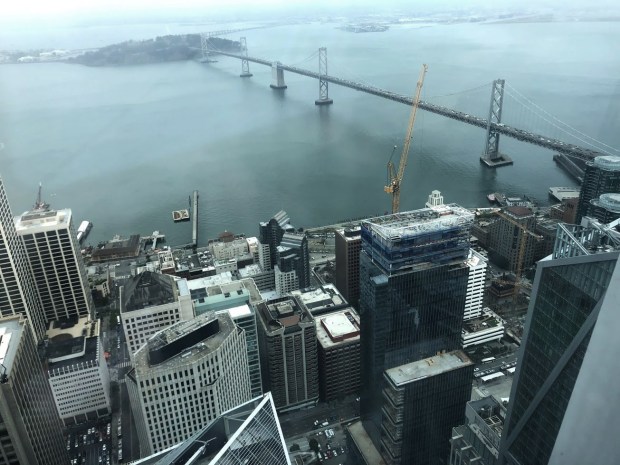 Photos: Views From the Top of Salesforce Tower
"This is a powerful space to be shared/enjoyed by everyone in our city," Benioff tweeted.
The floor doesn't feature any offices, according to Benioff. It simply houses seating for visitors to relax and take a peek at the expansive views of the Bay Area.
View From the Top: Check out the 61st Floor of the Salesforce Tower
The Salesforce Tower soars 1,070 feet into the air above San Francisco's South of Market neighborhood.