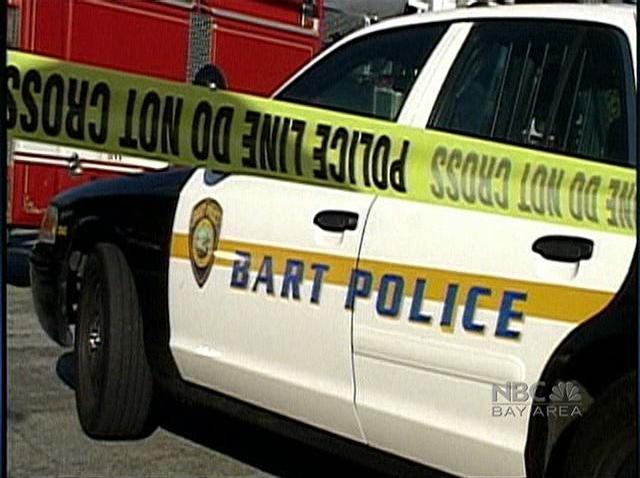 A BART police officer was injured while removing an unruly passenger from a train at the West Oakland station Saturday night, an agency spokesman said today.
The incident, reported at 5:40 p.m., was captured on video and broadcast on YouTube today, according to BART spokesman Linton Johnson.
Witnesses reported the passenger, identified as 37-year-old Michael Joseph Gibson of San Leandro, appeared to be intoxicated and was yelling racial slurs and profanity at other passengers on a train, Johnson said.
The video depicts the officer pulling Gibson off the train and across the platform before the two hit a glass frame, shattering the glass.
Johnson said the officer suffered facial cuts requiring multiple stitches, and a concussion.
He said Gibson also received multiple lacerations. The two were taken to different hospitals and released later that night.
Gibson was taken into custody on suspicion of battery on a police officer with injury, obstruction and resisting an officer, and disorderly conduct for being intoxicated in public.
Copyright BAYCN - Bay City News