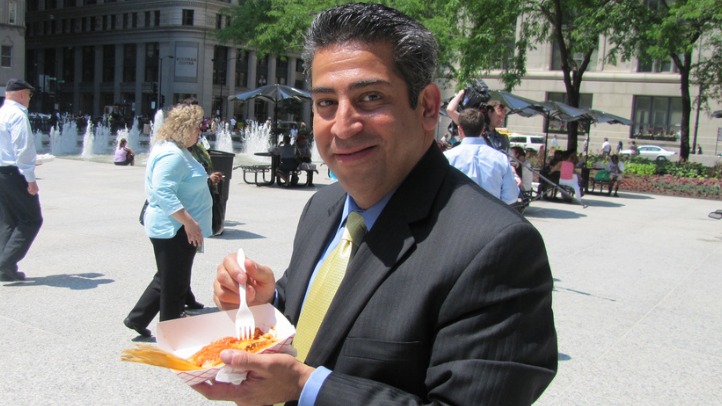 The California Supreme Court ruled in San Francisco Thursday that employers are required to give most workers duty-free meal breaks, but are not obligated to police the breaks to make sure no work is done.

The panel, acting on a lawsuit filed by restaurant workers, clarified state labor code provisions that require businesses to provide a 30-minute meal period for most workers after five hours on the job.

The court said, "Employers must afford employees uninterrupted half-hour periods in which they are relieved of any duty or employer control and are free to come and go as they please."

But "the employer is not obligated to police meal breaks and ensure no work thereafter is performed," Justice Kathryn Werdegar wrote for a unanimous court.

The court rejected arguments in which five workers for the Brinker International Ltd. restaurant chain claimed state law required employers to ensure that no work was done and to provide premium pay as a penalty if an employee kept working during the break.

Brinker, based in Dallas, operates 1,500 restaurants in the United States and 32 countries, including the Chili's Grill & Bar and Maggiano's Little Italy chains in California.

The meal break rules apply to workers who receive hourly wages and are not managers and don't have contracts providing for on-duty meal periods.

The court also ruled that employers must provide the meal break after no more than five hours on the job, and said that employers could not coerce employees not to take breaks or provide incentives for them to skip the breaks.

The five workers filed their lawsuit in San Diego County Superior Court and sought to have the case certified as a class action on behalf of all cooks, waiters, bus persons and hosts working for Brinker.

Thursday's ruling sends the case back to Superior Court to determine whether the workers' claims of violations of the meal breaks law, as clarified by today's ruling, can proceed as a class action.

Brinker general counsel Roger Thomson said, "Brinker is very pleased with the California Supreme Court's ruling. We're glad to finally have resolution on the proper legal standards for meal period and rest breaks in our California restaurants."

Rex Heinke, a lawyer who argued the case for Brinker, said, "Today the California Supreme Court defined key aspects of California's meal and rest period laws -- especially, that employers need not force their employees to take meal periods they would prefer to skip."

Kim Kralowec, a lawyer for the workers, emphasized a different aspect of the ruling, asserting, "We've won more than we lost."

Kralowec said the court "soundly rejected" Brinker's argument that an employer is merely required to offer a meal break.

"The employer has to do a lot more than that," Kralowec said, citing the court's conclusion that employers may not give incentives or encouragement to workers to skip breaks.

"We hope that as a result of this opinion, a lot more workers in California will be getting their meal periods," Kralowec said.

Copyright BAYCN - Bay City News