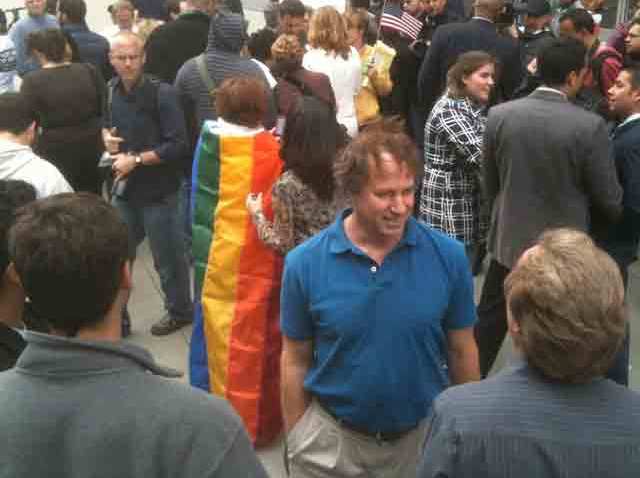 Tears and Champagne followed a federal judge's ruling today that overturned California's ban on same-sex marriage as locals celebrated in San Francisco's Castro District.

"There was a big 'whoopee'," said Dave Thompson, a bartender at the Twin Peaks Tavern, one of the area's oldest gay bars.

Thompson joined in celebrating with bar patrons because he felt his own marriage to another man has now been "secured," he said. His marriage was first voided in 2004 and invalidated a second time by Proposition 8 in 2008 after he remarried the same man.

"My brother said once we 'got it all figured out in California' he'd come with my brothers, but my family still didn't come to the 2008 reception because of Proposition 8," said Thompson, whose six heterosexual brothers live in Massachusetts.

Jane Fox, a San Francisco resident of 23 years, said she approves of the ruling despite having no interest in marriage.

"I've been married twice to men, twice to women and never want to marry again, but I don't believe queers should be a minority," Fox said. "It should just be a complete non-issue."

Castro District locals still expressed concern that today's decision would not lead to legal homosexual marriage.

"It's a step in the right direction," said Jim Therriault, who has lived in San Francisco for 34 years. "But the decision still has to go before the Supreme Court and it can still be overturned."
Supporters of same-sex marriage gathered at 5 p.m. near Market and Castro and are marching to City Hall for a 6:45 p.m. rally, said Molly McKay, spokeswoman for Marriage Equality USA.

The rally will include speeches by same-sex couples who want to tie the knot, McKay said. She said local politicians who support same-sex marriage might also speak.
Bay City News