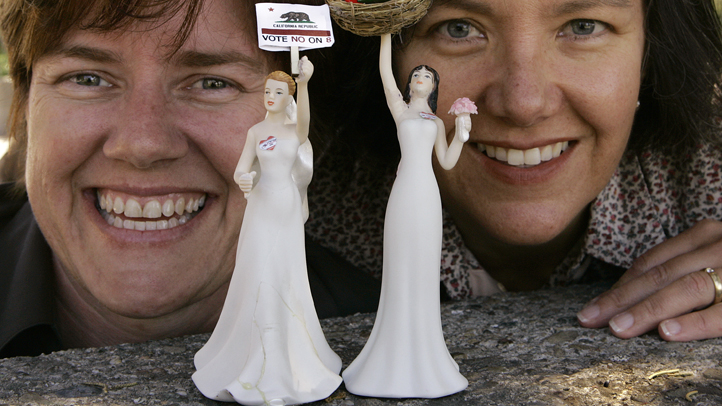 Gov. Jerry Brown says he won't do it. Attorney General Kamala Harris says she won't either. But now a newly elected county clerk in Southern California is raising his hand and officially asking a federal appeals court to allow him to defend Proposition 8.
Prop. 8 is a voter-passed initiative that bans same-sex marriage, and it is in the middle of a court fight. Right now, the 9th Circuit court is considering its constitutionality on appeal after a San Francisco judge ruled the law would violate the U.S. Constitution. One of the things the three-judge appeal panel is mulling over is whether the sponsors of the proposition have legal standing to step into the role normally held by the governor or lt. governor.

Imperial County Clerk Chuck Storey submitted a brief to the 9th Circuit Court this week claiming his participation as a defender of the initiative is both "appropriate" and "necessary." He says his duties as clerk will be affected by whether gay marriage is legal, and in that role, he says he wants to step in as an official party to defend Prop. 8 in the appeal.

Storey released a statement Friday that read in part, "I took an oath of office to uphold the California Constitution, and Proposition 8 is part of the Constitution."

Imperial County was part of the initial Prop. 8 trial, but because the person representing the county was a "deputy" clerk, the court said they didn't have the authority. Later an appeals court said if the person had been a "county" clerk, they "might have merit."

SInce Storey is a county clerk, his brief is asking that very question.

You can follow on the official legal developments of the Perry v. Schwarzenegger case at this link.