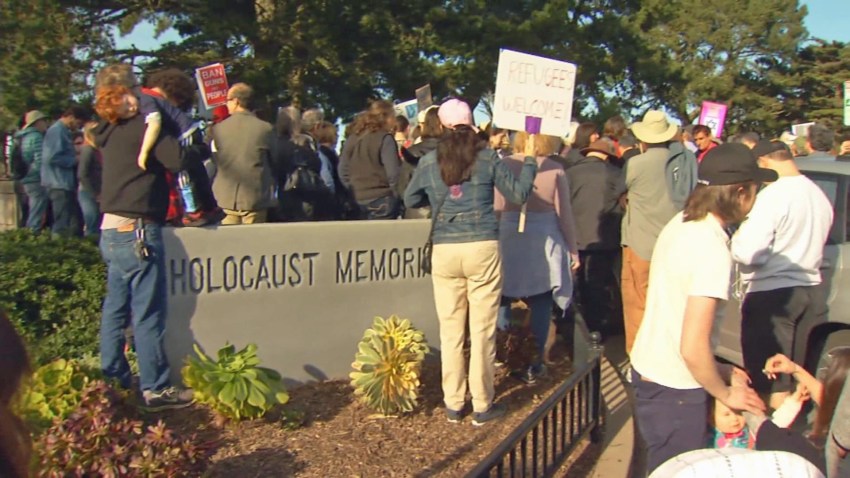 Dozens of people gathered in San Francisco on Sunday to take part in a National Day of Jewish Action for Refugees.
It was one of several rallies in cities across the United States, and it was co-sponsored by a number of jewish groups, including HIAS, which is an opponent of President Donald Trump's executive order on immigrants and refugees.
One organizer said the event coincided with the recent International Holocaust Remembrance Day and the executive order.
The San Francisco event was held at the Holocaust Memorial at the Palace of the Legion of Honor.
When asked about the recent ruling of the 9th Circuit Court of Appeals to not reinstate the the president's travel ban on seven Muslim-majority nations, one rabbi said it's a small victory, but they must remain vigiliant.