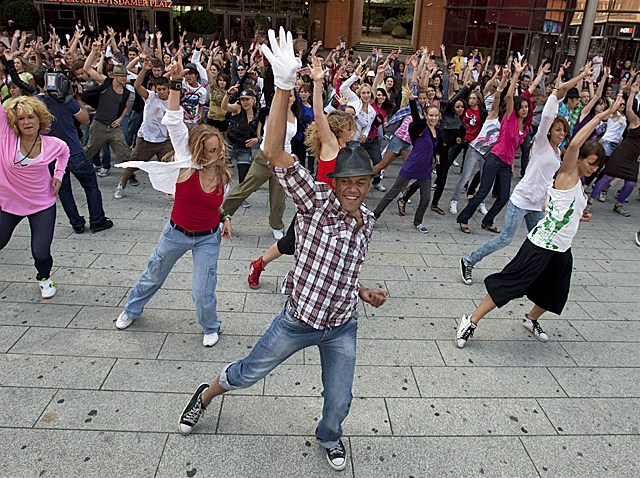 In honor of the one year anniversay of the King of Pop's death, a flash mob is being organized across San Francisco to celebrate his life.

The Bay Area Flash Mob group will perform "Thriller" in several locations across the City Friday evening. The choice of songs is ironic, as our friends at SF Weekly point out, considering the video literally depcits Michael Jackson coming back from the grave.

Still each mob will differ slightly based on location and those not familiar with Michael Jackson's music and dances (seriously?) can still participate in their own special way.

The evenign will be capped by a special performance by Foreverland, a Michael Jackson tribute band. Because you know it takes more than one person to replace the King of Pop.