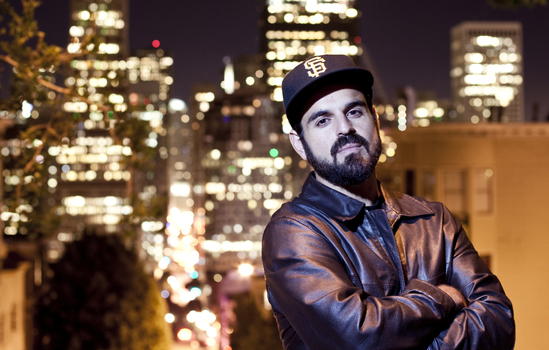 With the Giants currently experiencing a high note as the 2012 World Series champions, fans can keep the party going not by tearing up the city of San Francisco, but with this playlist dedicated to the team and its amazing achievements:
E-40, "Post-Season Function": The veteran Bay Area rapper remixed his recent local hit "Function" in order to shout out players like Joaquin Arias (who he likens to Star Wars' wise Obi Wan Kenobi) and Tim Lincecum ("It's the return of our man Lincecum/bet you they don't get another run") in the 2012 post-season.
Scott Suwabe, "San Francisco Giants 2012 Mambo #5": The classic 1949 jive dance song, popularized most recently by Lou Bega's hitmaking 1999 cover, has been remade into a team-boosting ditty by a fan. Local sports radio station KNBR even gets a nod here.
San Quinn, Big Rich, Cellski, DaVinci, Roach Gigz, Prince Aries and DJ Amen, "Black and Orange": When Pittsburgh-based MC Wiz Khalifa had a hit in 2010 with "Black and Yellow," several of San Francisco's leading rappers were quick to remix it into the Giants team colors. Listen for the nod to players past and present and even to team manager Bruce Bochy.
Ashkon, "Don't Stop Believing": East Bay fan Ashkon Davaran, now starring in the Bloody Bloody Andrew Jackson musical, went viral in 2010 with this Giant-sized reworking of Journey's "Don't Stop Believing," which grabbed over three million views on YouTube.
Ashkon and Bailey, "Feeling Like a Giant": In 2011, Davaran teamed up with San Francisco-based rapper Bailey (who had released his own version of "Black & Orange") for this collaboration, which was shared by Comcast Sports Network. Ashkon reveals on this song that he's got rhyming skills, too.
Kanye West featuring Lil Wayne, "Barry Bonds": Lil Wayne proved himself a Giants fan last week when he sang "Take Me Out to the Ball Game" at AT&T Park. But he also joined West for a collaboration honoring the controversial former Giants player Barry Bonds on West's Graduation album in 2007 by using Bonds as a metaphor for achieving "another hit."