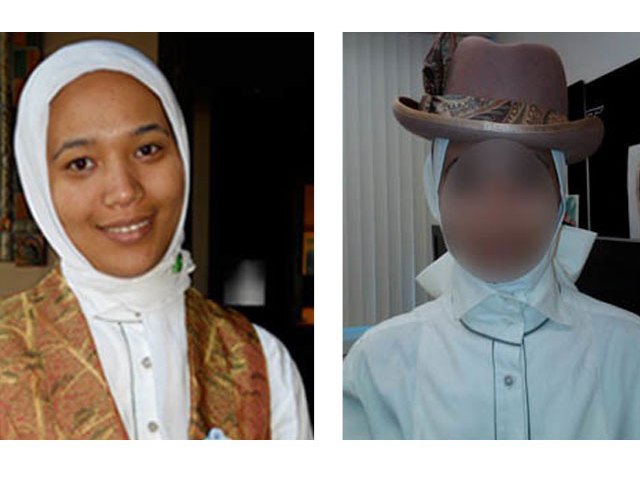 The "Guccis of Muslim wear" have arrived in the Bay Area.

Once eager to assimilate to Western ways, young California-born and-bred Muslims are eager to integrate traditional Islamic clothing into their outfits for work, play, and prayer, according to the San Jose Mercury News.

Men may dress in a suit and tie for work, but they also bring a thobe -- a simple white cotton ankle-length tunic -- to don for afternoon prayers. Women sport sleek and chic wear from Neiman Marcus or H&M, but also cover their heads with hijabs, or don the ankle-length abaya for religious occasions.

Islamic-style garments made international news during the invasion of Afghanistan, where the forcible covering of women with the burqa -- which includes a mesh face-veil as well as covering from head to ankle -- outraged many, and led to efforts in some Western countries to ban the burqa as discriminatory towards women.

For a time, these items of clothing were hard to find locally, according to the San Jose Mercury News, leading Muslims wishing to combine elements of their heritage with modern-day fashion to import them via the Internet. Not so no.

"Thobes, abayas, hijabs, topis, khuffs and more!" reads a posted outside Maqbool Islamic Clothing in Union City, the newspaper reported.

A few reasons are at play here, according to the newspaper. One, the Bay Area is an accepting place, and so folks are not afraid to wear religious clothing associated with foreign countries. Second, more and more young Muslims are more strongly associating with their cultural and spiritual identities, and are incorporating them into their everyday lives.

"It's totally normal for us to wear this in public," Jabir Tarin, 20, told the newspaper, as he led a reporter through Maqbool, which he opened with his brother.
Copyright FREEL - NBC Local Media