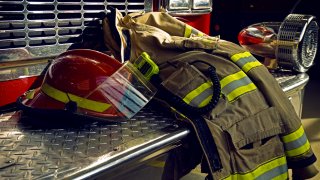 Officials in Vacaville confirmed Saturday evening that a fire that forced the evacuation of about 100 homes in the area of Vine Street is now contained at just over five acres.
Authories said that the area of origin appears to be a heavily wooded area.
No structures were damaged, and all roads that were previously closed are now open.
One firefighter sustained minor injuries. The cause of the fire is under investigation.