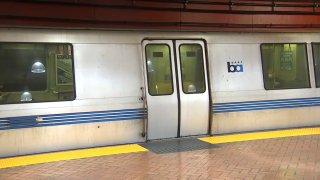 A person was rescued Tuesday afternoon after falling onto the trackway at the San Bruno BART station, officials said.
Trains did not stop at the station during the incident, which BART initially reported as a major medical emergency. BART officials said the person suffered non-life threatening injuries and was not struck by a train after falling onto the trackway.
SamTrans providing a bus service between the San Bruno and South San Francisco stations during the incident.