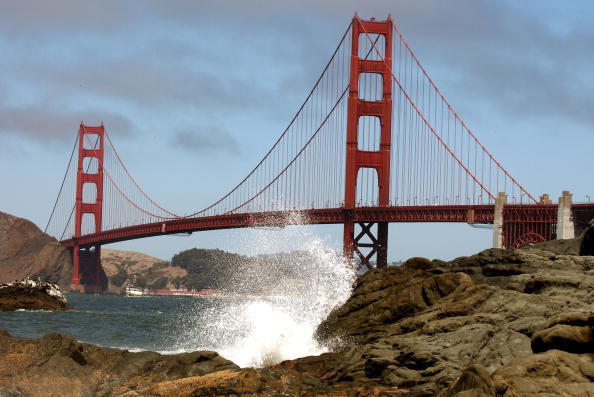 Do you have your Memorial Day weekend planned already? Well then why not start planning for next year?

A celebration is planned for Memorial Day weekend 2012 to mark the Golden Gate Bridge's 75th birthday, bridge district officials said Thursday.

Specific plans about the celebration will be unveiled at a news conference Friday morning, on the bridge's 74th anniversary, said Mary Currie, a spokeswoman for the Golden Gate Bridge Highway and Transportation District.

Although no special festivities are planned for the bridge's birthday this year, Currie said the Golden Gate Bridge 75th Anniversary Steering Committee is putting together some exciting events for 2012.

She said the celebration will recall the opening "Golden Gate Bridge Fiesta" at Crissy Field in 1937.

Details will be given at Friday's news conference, at which San Francisco Giants president Larry Baer and Nancy Hellman, chair of the Presidio Trust's board of directors, will speak.
Copyright BAYCN - Bay City News