The grandest of gestures sometimes start with the simplest of things. In Paul Crowell's case, he simply loves dogs.
"Since I was a little kid I was always all about the dogs," the 45-year-old Crowell said.
It is why, after a full days work caring for other people's pets at San Francisco's Fog City Dogs, a canine day care and kennel, Crowell packs a backpack with food and heads out looking for more dogs.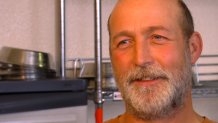 The dogs of the homeless he passes by every day on his way to a from work.
Crowell says there was no grand plan at first. He saw the dogs, and he saw good quality, leftover food at his work that was just being thrown out.
"Over here food is being thrown away. Dogs are hungry over here. Duh," Crowell said.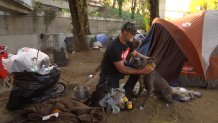 Not long ago, though, the policy at Fog City changed and the food was no longer available to Crowell. He could have ended his feeding program right then. He chose to keep going, though.
"Some people call it resilience. I just say I'm stubborn," Crowell said.
Crowell has dubbed his project Project Open Paw and taken to social media to raise money and donations so he can keep feeding the dogs he sees on the street.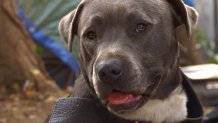 Crowell says he is out on the streets almost every day with food. Some dogs are regulars, others he may feed just once. He says he passes on judgement on their owners and how they got into the situation, but knows their dogs often mean a lot ot them and so he wants to keep them healthy.
It all certainly keeps, Crowell happy.