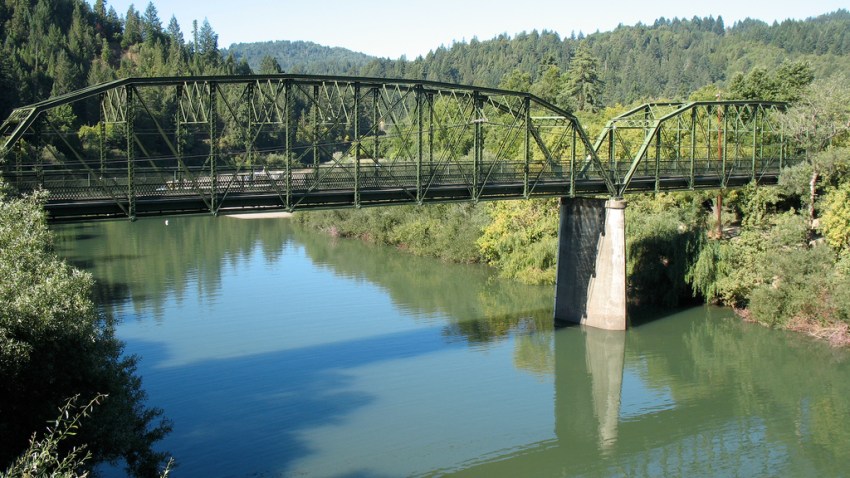 At the entrance to Guerneville, there's a small pocket of land on the bank of the Russian River that was a resort until a mid-century flood wiped out the cabins. Since then, it's sunk into disrepair and squalor, eventually earning the name "Liquor Store Beach."

But now, residents have finally turned it around. A handful of volunteers and cash donations have cleared the debris and laid the groundwork for habitat restoration, according to the Santa Rosa Press Democrat.

Many said it couldn't be done. Weeds choked the moisture-loving trees, and cleanup crews found hypodermic needles, mattresses, and even most of a car. Homeless people were known to dwell in the shadow of a bridge over the property.

It's unclear where those people are now that the property has started receiving attention. They seem to have simply vanished.

The cleanup is funded with tens of thousands of dollars in redevelopment funds from Sonoma County, along with open space funding. Governor Jerry Brown has proposed eliminating redevelopment agencies that make cleanups such as this possible.

The area is a bit unpredictable: it floods every few years. The new park, to be known as Stewardship Park, will be designed to be flood-tolerant.
Copyright FREEL - NBC Local Media