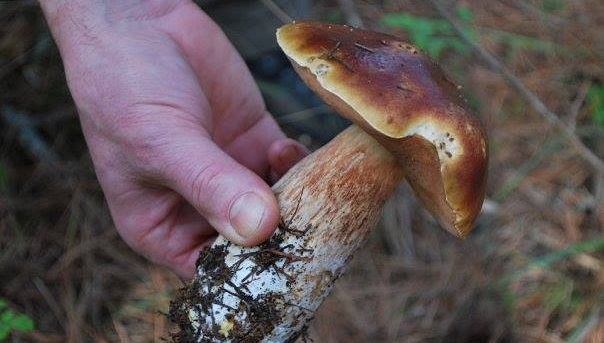 EDIBLES AND ACTIVITY: What are the get-out-and-get-active to-dos at many food festivals? Well, there's the walking around of booths and talking to cookbook authors and popular chefs, which is always a pleasant pastime. There might be a farm tour to sign up for, and maybe even a vineyard stroll or hike. And a 5K is sometimes, though not too often, in the mix. But actually going out and picking or locating or growing or cultivating the food in any manner tends to be a bit rarer, as far as the major foodie gatherings go. No judgment at all; the get-togethers are very often about cooking demos and the enjoyment of the plate. But there are a few happenings where eats and activity dovetail rather nicely. And a biggie? Well, it's in the title: The 2014 Big Sur Foragers Festival.
MUSHROOM WALKS: "Foragers" isn't just a colorful word used for the name; it is what people who attend do, if they so choose. "(E)xpert-led foraging hikes" are on the schedule, meaning that diners who dig their fungi as an ingredient can also dig their fungi as a pursuit. A Wild Mushroom Walk and Talk would be a fine join-up if the idea of foraging tempts, and the location should tempt, too: pretty Pfeiffer State Park, as well as at the Ventana Inn & Spa. A Fungus Face-off -- chefs go chanterelle-to-chanterelle -- and other tasty goings-on round out the Jan. 17-19 roster.
NEED FUNGI FASTER? Mendocino County devotes a week+ to the mushroom, and to beer and wine, too. Several local businesses, including Fort Bragg's Skunk Train, are on the flavorful action. That party gets sprouting on Friday, Nov. 1, and, yep: There are foraging opportunities up Mendo way, too.
Copyright FREEL - NBC Local Media