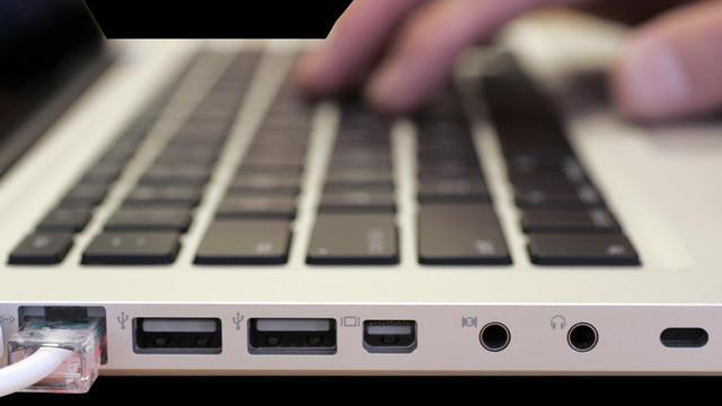 IT'S TRUE: Most people would probably say that, if one is indulging in a swank hotel package, one should leave the computer and technology and the busy workaday world behind. But, if presented with the Geek Chic Package at the Garden Court Hotel in Palo Alto, most people might clap and jump up and down and say "oh, oh, me! Want! Yes, please!" Should we start with the zeppelin ride? There's a zeppelin ride that's part of this deal. You don't see that attached to your everyday hotel deal. Smart types love zeppelins, given the fact that they remain one of the most elegant and storied methods of air travel ever. If you look down from the zeppelin, and we expect you will, you shall see Silicon Valley. This feels pre-epic to us. A rather historic mode of transportation high above the beating heart of technoworld. Love.
MORE TO THE DEAL: There's also a GPS route that'll lead you to Google and the legendary HP garage and the Apple Company Store. Hold on. Apple. Yep. We've heard of it. Oh, we josh. We want to go to the Apple Company Store! You'll also receive two tickets to the Computer History Museum and two t-shirts. Everybody but everybody will ask you where they can get one, we bet. Oh, and on top of it all? Accommodations at pretty Garden Court. You really can stow your laptop for the night, once you've spent a day soaking in all of that Silicon-y wonder.
THE PRICE: It's $1,299, with the usual additionals. The date you'll be able to book depends on the Airship Ventures schedule; Airship Ventures would be the company behind the zeppelins. Don't you love having your getaway is determined by a plump, seemingly lighter-than-air ship? If only our entire calendar could be zeppelin-dependent. It would probably make delays and cancellations so much easier to weather.
Copyright FREEL - NBC Local Media