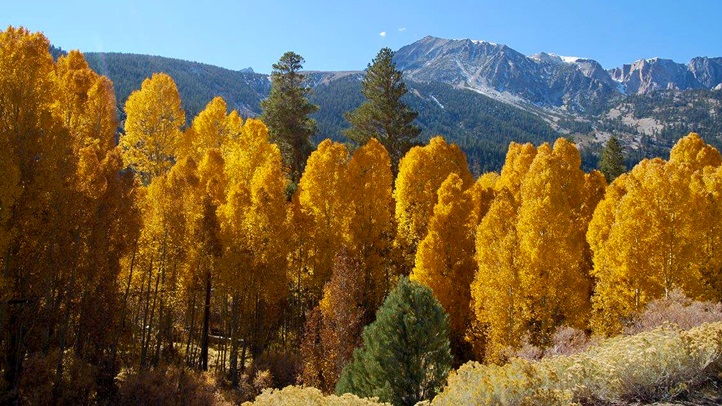 IT'S HAPPENING: The end of October can mean several things all at once. It's the time to finally buy that feathery boa you need to complete your costume. It's the one week of the year where the apartment may have candy, candy you should avoid consuming on your own, lest the trick-or-treaters be disappointed. And, yep, the Christmas tinsel is appearing in big shiny balls on the drugstore shelves. But for devoted lovers of nature -- that's all of us, yes? -- the final fast slide into Halloween means that winter, or at least the appearance of winter, is nigh. The trees in higher elevations are losing leaves at a good clip, and some valleys and canyons are already fairly bare-branched.
THAT SAID... there are several arroyos and tucked-away corners where the foliage color is still a-poppin'. John Poimiroo has been tracking every nearby and out of the way place over the last two or so months on his California Fall Color report, but this week's message is an urgent one. "GO NOW!" is the word on places like Lake Tahoe, Plumas County, Lee Vining, and Shasta County, to name a few spots. Haven't got weekend plans? You can find picture-nice scenes, like the one above, at spots around the state, but dally not. When the word "still" starts to show on this blog -- as in, "there are still leaves on the trees" -- you know the timer is ticking on another autumn show.
WINE COUNTRY COLORS... are said to be especially wow-ful this year, too. The blog cites Santa Clara and Contra Costa Vineyards as two blaze-y beautiful spots that aren't quite at peak show (but nearly). Haven't got candy-buying or costume-sewing plans ahead of Halloween? Make for the open road and autumn's last Golden State splash.
Copyright FREEL - NBC Local Media