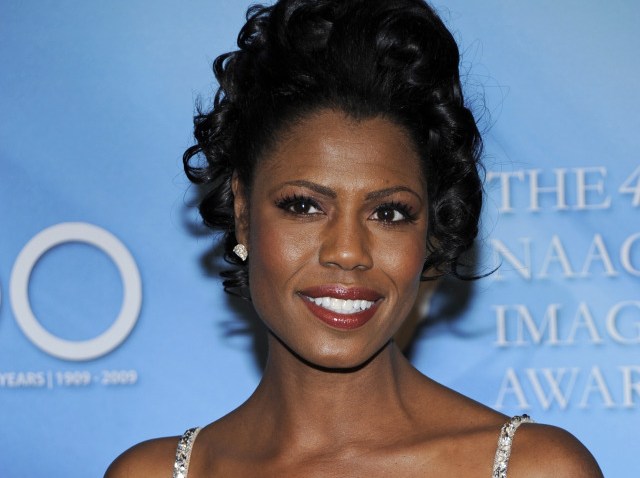 In the campus comedy "Back to School," Rodney Dangerfield plays a lovable lout of a tycoon who joins his son in college, displaying a penchant for partying and an unexpected talent for diving.
For others, reliving school days is no joke. With many adults flocking to community colleges to bolster job skills amid layoffs and a struggling economy, some celebrities – coincidentally or not – are returning to the classroom, in decidedly different ways.
Actor Jerry O'Connell has enrolled at Los Angeles' Southwestern Law School, Us magazine reports. (Maybe the "Kangaroo Jack" star, who is married to Rebecca Romijn, needs to fend off lawsuits accusing him of being the world's luckiest man).
Reality star Omarosa Manigault-Stallworth, the terror of "The Apprentice," recently began a two-year hitch at the United Theological Seminary in Dayton, OH, where, presumably, she'll learn that God has an office in a place much higher than Trump Tower.
"I think everybody has an opportunity to change and to grow and to transform," Manigault-Stallworth, who is studying to become a minister, told CBS' "The Early Show." "And I'm going through a transformation right now.
Meanwhile, Tony Danza is combining education and reality TV with "Teach," an A&E series that will show him teaching 10th-grade English in Philadelphia's Northeast High School. Danza, a boxer-turned-sitcom star-turned-talk show host-turned Broadway singer and dancer, is proving he's the boss of reinvention.
Reinvention is what returning to school is all about, not just for stars, but for the many who are trying to stay a step ahead of the economy and chart the rest their lives.
For the celebrities, unlike the rest of us, the return to the classroom isn't about money. More likely, the move can be linked to a reassessing of values, changing interests – and just maybe, to take a page from the Book of Dangerfield, a quest for a little respect.
Hester is founding director of the award-winning, multi-media NYCity News Service at the City University of New York Graduate School of Journalism. He is the former City Editor of the New York Daily News, where he started as a reporter in 1992. Follow him on Twitter.

Copyright FREEL - NBC Local Media