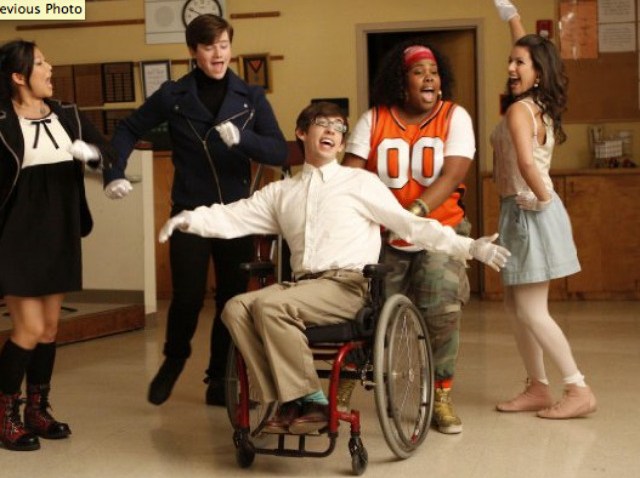 Kevin McHale plays a bespectacled, wheelchair-bound student on the smash hit "Glee," but he can still sex it up on his song cover versions.

The actor, who plays underdog Artie Abrams on the Fox show which saw its triumphant return last night, did a breathy version of the Billy Idol's "Dancing With Myself" during one of his big numbers. Originally it was a little too hot.

"I went in to record it and (creator/executive producer) Ryan Murphy came back and said it was too sexy," McHale tells PopcornBiz. "Apparently it was too breathy. So I went back and I did a little more art and less breathy."

"I have never been called sexy in my entire life. So I thought maybe that was a compliment," he adds. "It didn't sound like something Artie would do."

McHale was pleased with the ultimate result ("it's a cool version"), but he's still slightly nervous because Billy Idol hasn't weighed in on it. "He hasn't said anything. I am sure he has a lot going on his life," says McHale. "I don't think I'm the person to call and say, 'Hey, what did you think?' "

Actually the mellow version is based off a French version of the song by Nouvelle Vague. "So it's a cover of a cover," says McHale. "I haven't heard from her either."

He has a message for both artists: "So if either of you feel like saying you liked it or hated it, either way." Just let him know!