The first celeb-packed panel did not disappoint for those fans packed inside Hall H at San Diego's Comic-Con 2010 Thursday morning.
Stars of the soon-to-be-released "Megamind" treated the audience to more than enough wackiness as well as offering breakfast for the group (as long as everyone didn't mind sharing a jug of OJ and a box of pastries).
Will Ferrell didn't miss the chance to show up in character – with blue face paint and an enormously large headpiece – as the lead character.
"SNL" and "30 Rock" star Tina Fey appeared on stage carrying a life-sized cutout of Brad Pitt who had been rumored as a possible "surprise guest" at Comic-Con this year.
Pitt and Fey both deliver as Metro Man and Roxanne Ritchi, respectively.

Fey described Ritchi as a Lois Lane or Princess Lea type of character. "She's a damsel who turns out to be really strong and doesn't need to be saved," said Fey.
Jonah Hill initially announced his full support of Mel Gibson while flipping off the audience as he left the stage, then returned and said he supports only a quarter of what Gibson had said.
Hill, who as Titan has the best line in the trailer, told the audience how relieved he was to be promoting a movie that's not R-rated.
"It's nice. I can show my children one day or nephews wthout going to prison," Hill said.
The trailer puts the rivalry between Metro Man and Megamind at the center of the story. Megamind kills Metro Man but realizes achieving his life's ambition is the worst thing to happen. He then creates Titan who promises to be bigger, better and stronger than Metro Man ever was. Titan however doesn't just want to rule the world, he wants to destroy it.
"Now, Megamind must decide: can he defeat his own diabolical creation? Can the world's smartest man make the smart decision for once? Can the evil genius become the unlikely hero of his own story?"
After the clip was shown, Ferrell said, "I didn't see the effect either because I huffed so much paint I actually had triple the effect."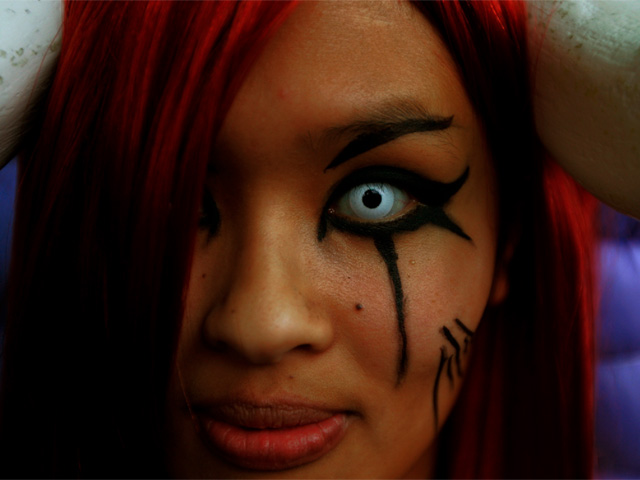 Check out all our Comic-Con 2010 coverage including video, images and articles.