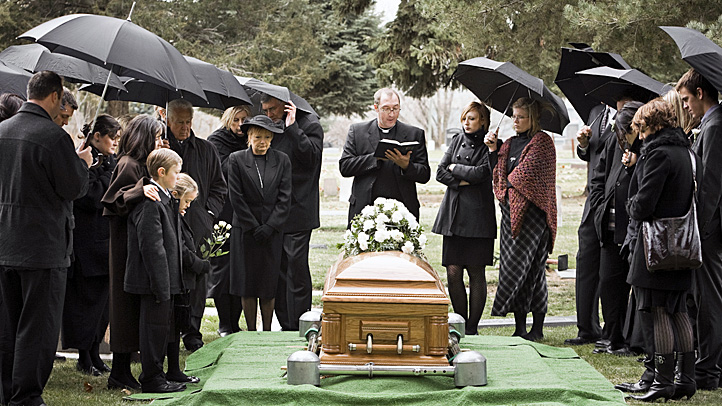 Going to your husband's funeral and seeing his body in a casket is hard enough. But going to his funeral and seeing a stranger's body in there...?
That was the situation one family near Pittsburgh found themselves in, and they're suing the funeral home and hospital where he died over the mix-up, the Tribune-Democrat of Johnstown, Penn., reported.
The family of Richard Tkacik — his widow Marlene and their daughters Pamela Clark and Bridget Lowery — claim emotional distress, depression and humiliation and seek damages of more than $50,000 from the Harris Funeral Home as well as the Conemaugh Memorial Medical Center.
According to The Associated Press, the funeral home only realized its error when it checked the body for Tkacik's tattoo and didn't find it there.
His body was later found at the hospital and properly buried.
The owner of the funeral home issued a statement pointing out that Tkacik's widow and children didn't incur any added expenses as a result of the mix-up, whosever it was, and noted that nobody was erroneously buried.