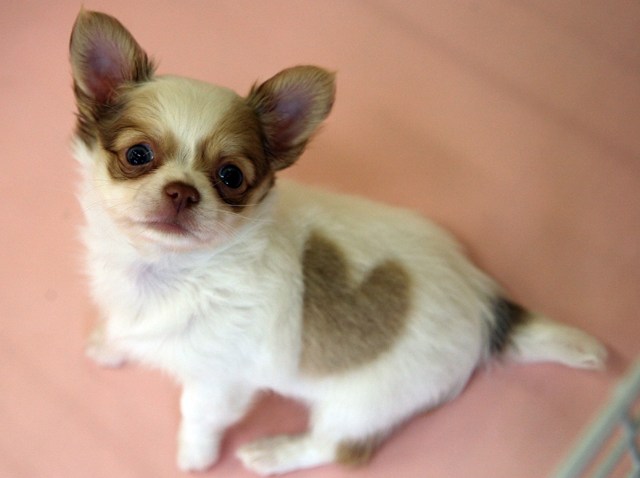 Palm Beach County has been experiencing a rash in violence against animals over the last few months, the latest incident involving a Chihuahua that had its head nearly cut off.
Chichi, a 2-year-old Chihuahua belonging to a family in West Boca, was discovered in his owner's backyard Saturday morning.
It appears that somebody entered the backyard, reached into his doghouse as Chichi cowered in the corner and pulled him out – using a sharp instrument to slice his throat.
"It appears the wounds are consistent with a knife," said Capt. David Walesky of the Palm Beach County Animal Care and Control.
"It doesn't appear to be an animal attack."
One neighbor said he saw a man wearing only boxer shorts standing outside Chichi's owners' house at 5 a.m.
There were also two additional animal abuse incidents over the weekend, including one that left a cat dead, Walesky said. All three incidents appear to be unrelated.
Walesky will release more details on the other two incidents on Monday.
"It's bizarre to have three major cases in one weekend, but we've seen a significant spike in violence against animals over the last few months."
Walesky, who has been working at Animal Care and Control for 14 years, said he has never seen anything like it.
Over the last three months, he has responded to a multitude of cases involving violence against animals including:
A man picking up a dog belonging to his girlfriend's mother and rolling it down the hallway like a bowling ball.
A 12-year-old boy picking up his family's Chihuahua and slamming it against the wall in a fit of rage.
A man repeatedly bashing his pit bull with a pipe to the point where it suffered brain trauma.
Palm Beach deputies made arrests in the three above cases, which is only a fraction of what has occurred in the last few months.
"Maybe people are stressed out over the economy or their relationships and they are taking it out on their animals," Walesky said.
"I've been here 14 years and this is the most significant case load I've seen."
Last month, a series of cat mutilations in Miami led to the arrest of a teenager accused of using surgical tools to kill and torture the cats.