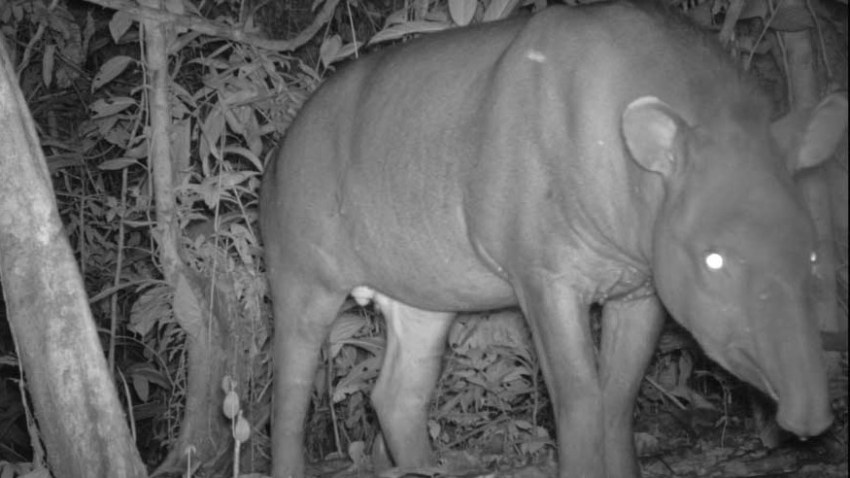 A Maryland woman who was found pushing her 3-year-old son's body in a playground swing has been found not criminally responsible by a judge Monday.
Romechia Simms' son, Ji'Aire Donnell Lee, died last May of dehydration and hypothermia after being left in a swing for two days.
Over the weekend, a court-appointed psychologist found Simms was not criminally responsible in the toddler's death. According to the report, Simms suffers from schizophrenia.
On Monday, Simms appeared in Charles County Circuit Court, where she could have faced trial, and entered an Alford plea to involuntary manslaughter. In an Alford plea, the defendant does not admit guilt but acknowledges there was enough evidence to convict.
Judge H. James West then ruled Simms was not criminally responsible, similar to a finding of not guilty by reason of insanity.
According to the Charles County Sheriff's Office, Simms placed Ji'Aire on a swing in Wills Memorial Park in LaPlata, Maryland, on the morning of May 20, 2015.
About 40 hours later, Simms was still pushing the child -- who was wearing no jacket or shoes -- and he was dead, prosecutors said.
A medical examiner later ruled the boy's death was ruled a homicide.
Simms was charged with first-degree child abuse, manslaughter and child neglect, and had faced as much as 45 years in prison if convicted.
The judge based his decision on expert opinion of three doctors, including one appointed by the court, who all concluded that Simms suffered from a mental disorder at the time of Ji'Aire's death.
The judge also sided with a conclusion by the same team of doctors that, at this time, Simms is not a danger to herself or others, Charles County officials said.
Simms has been conditionally released and was ordered to maintain her mental health treatments.
If she fails to comply, she will be put into a hospital facility and could end up in a mental health institute, the state's attorney said.
Tony Covington, the state's attorney for Charles County, agreed with the experts and said the ruling was appropriate, but said in a statement that he was frustrated by the tragedy.
"Ji'Aire Lee should still be alive today. He is not here with us because his mother, who knew she had a mental illness, did not remain vigilant in her own mental health treatment," Covington said in the statement. "As a direct result of that she slipped back into the illness that eventually caused her to be unable to care for her child. And Ji'Aire died because of that neglect."
Covington's statement continued: "While we can search for others that may have failed Ji'Aire, ultimately it boils down to Romechia's failure to maintain her mental health regimen. My heart goes out to this family, but I have to be honest about it: Ji'Aire Lee's death was preventable." Ji'Aire's father has said he'd tried to get custody of the boy before his death.