Meryl Davis and Charlie White ice danced the U.S. to its 25th medal of the Vancouver Games on Monday, earning silver and matching Team U.S.A's 2006 record for most medals won at an Olympics away from home.
The Americans are guaranteed to shatter the record, with the U.S. women's hockey team earning a spot in Thursday's finals after beating Sweden 9-1 yesterday. Still, Team U.S.A.'s overall lead in the medal derby shriveled Monday, as Davis and White's prize was the only one won. That allowed the Germans to close the Americans' eight-medal lead to 25-21, and tie Team U.S.A.'s leading seven gold medals.
Canadians Tessa Virtue and Scott Moir's took top prize in ice dancing, knocking the Russians off their traditional spot atop the event's podium. It was only the third time since ice dance became an Olympic sport in 1976 that a Russian or Soviet couple did not win the dance gold.
Davis and White were rewarded for a bold performance set to the music of "Phantom of the Opera" in the original dance portion of competition. That left Russian reigning world champions Oksana Domnina and Maxim Shabalin to settle for bronze.
"North America has really come into its own in terms of ice dance," Davis said. "This Olympics is a little bit of a turning point again. It's really exiting to be a part of it."
If the athletes in red, white and blue keep up their pace, it will mark the first time since the 1932 games at Lake Placid that the U.S. won the medal competition.
"We haven't talked so much about medals as we continue to focus on performance," Mike English, chief of sport performance for the U.S. Olympic Committe, told USA Today. "[But] it's certainly been a positive experience."
So far, 162 medals have been awarded, with 96 left to be won down the home stretch until the Games end on Sunday.
In the 2006 games in Turin, Italy, Team USA grabbed 25 medals to finish second to Germany's 29. It was more than respectable, but a far cry from the dominance being shown in the current games. Several U.S. athletes who faltered in Italy have come back with a vengeance, none more than skier Bode Miller. Expected to shine four years ago, Miller instead nearly partied his way into obscurity.
But redemption has come in the form of three medals, one of each mint.
The ski and snowboard teams have accounted for 17 medals altogether, including the electrifying performance by snowboarder Shaun White in the halfpipe.
In men's skiing aerials, Americans Ryan St. Onge and Jeret "Speedy" Peterson both qualified for Thursday night's finals.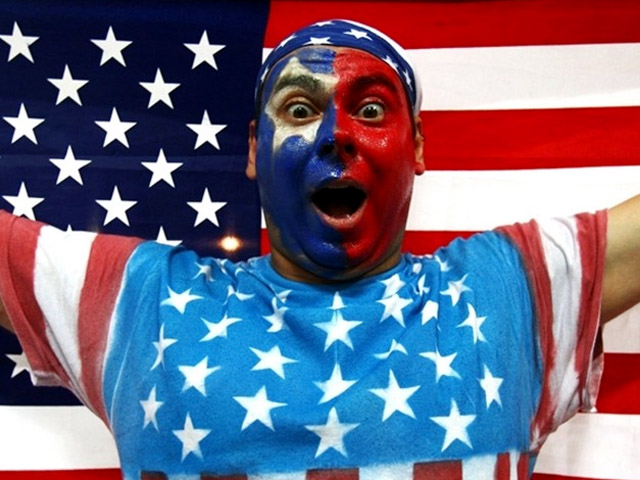 The Vancouver Winter Games are in full swing...
Get more of our complete coverage
And check out the top 10 events still to come.