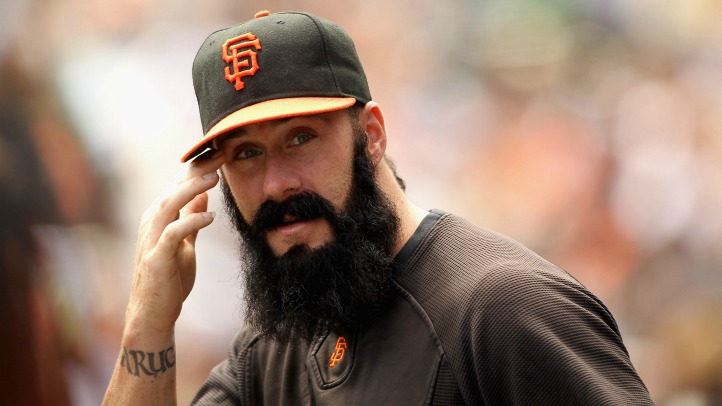 The Giants season is "done" but it's not "done," if you know what I mean.
There's still some business to take care of in the form of the season's final two games against Colorado. You won't be seeing closer Brian Wilson during either of those games, however.
Bruce Bochy confirmed on Monday that the Beard is done for the year.
"I don't see the point of throwing Brian out there now," Bochy said, via Andrew Baggarly of the San Jose Mercury-News. "He wants to pitch. It's the old risk-reward adage."
Wilson, obviously, wasn't thrilled about being unavailable.
"I'm not going to talk about myself," the closer said as he quickly exited the clubhouse without commenting on his status.

Athletes are competitors and they want to play. There's nothing wrong with that.
But Wilson's injuries have been an issue this season, and giving him an additional workload when the games are, quite literally, meaningless makes no sense at all.
Wilson's not exactly young, either, and considering how quickly closers and relievers can deteriorate, it's a wise move by Bochy and the staff to go ahead and save his arm for the future.
Even if he's not happy about it.